Match invoices to orders
Resolve discrepancies
Pay suppliers
Effortlessly
Kanexa is changing the way companies work with their vast network of suppliers, providing the most advanced transaction matching, discrepancy resolution and payments experience possible.

Kanexa increases automation and contract compliance, reduces operational expense and ensures every supplier is paid accurately and on-time, with the option for financing.
Empowering Supply Chain Financial Operations
By codifying each set of unique contract terms for each supplier or group of suppliers, transactions are automatically executed across the required data set (invoice, GR, logistics).

Discrepancies are handled in an open & visible way ensuring both the buyer and supplier agree the outcome before it is passed to Accounts Payable / Finance operations.
Match invoices to orders in seconds
with Open Account Automation
Open Account Automation is the digital exchange of data between buyers and their suppliers, matching against contract terms and resolving discrepancies based on rules and trained patterns.
The output is a fully approved, immutable digital asset for every transaction with every supplier, used to then execute payment and enable financing.
Learn more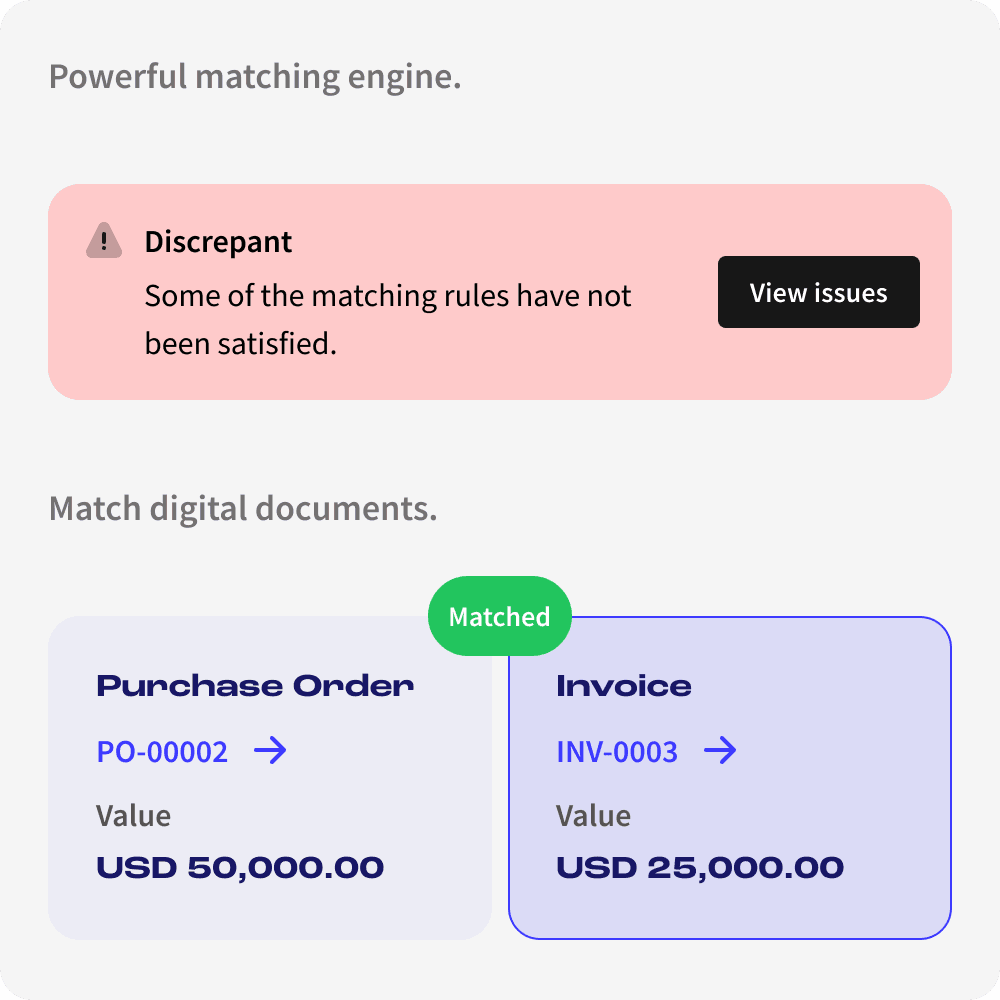 B2B payments
made easy
The movement of money to suppliers with bank account management, payment file creation and execution to the buyer's cash management bank.
Payments are automatically scheduled when each invoice has been fully approved, discrepancies mutually agreed and adjustments applied.
Learn more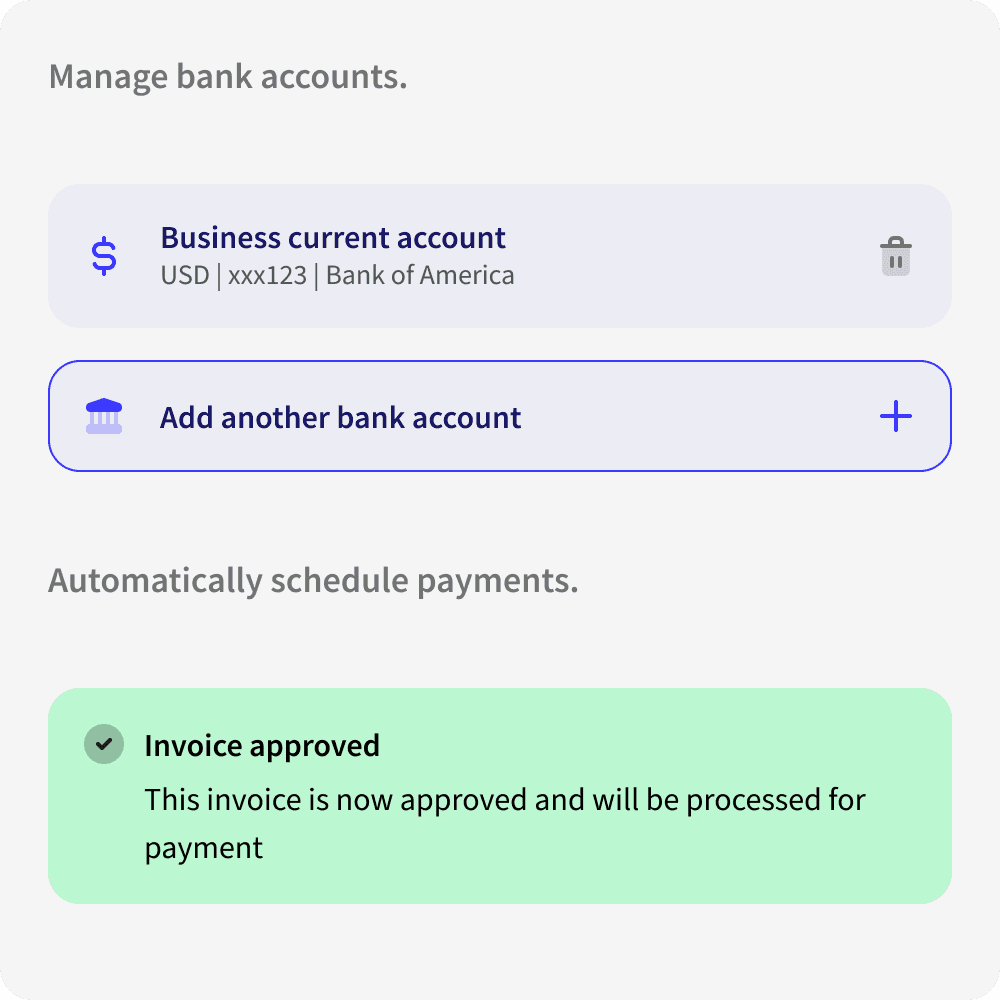 Helping suppliers
to get paid early
The ability to pay suppliers faster than the term of the invoice.
Kanexa is configurable to provide financing both pre and post invoice approval, to meet the needs of the buyer and their suppliers.
Learn more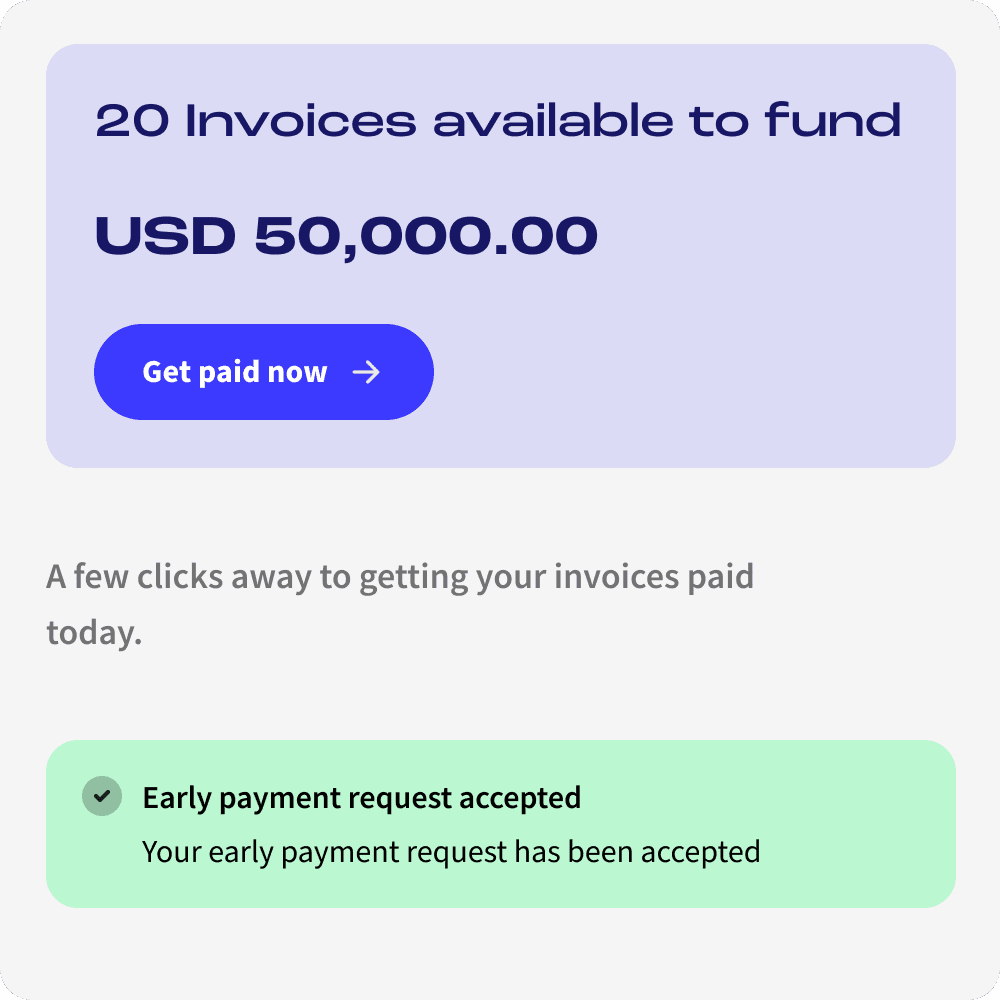 Get in touch with our team
Let us show you how we can transform your supply chain financial operations.
Contact us →